In Malawi, girls were often married off by their parents for financial reasons. In half of all marriages, brides were younger than 18; many were younger than 15.
Determined to finish their schooling, members of The Girls Empowerment Network and their allies lobbied Parliament for five years. In 2015, the MP's passed a law that made child marriage illegal. How the girls celebrated!
Girl Activists of Kyrgyzstan use the arts to advocate for gender equality and fight discrimination, including bride kidnapping. They re-choreographed the national dance (usually performed alone) so boys and girls play equal roles.
The Girl Activists also create graffiti, write blogs, make videos, draw comics and illustrate textbooks to make their points. Dariya, 17, observes, "If you have a friend, even one friend, who supports and listens to you, you become strong."
Bye Bye Plastic Bags started when two sisters, Melati (12) and Isabel (10) organized the children of Bali to collect a million signatures on a petition to stop the use of plastic bags. The youngsters distribute reusable bags plus sponsor beach and roadside clean ups.
Bye Bye Plastic Bags members fly their signature kite and do flash mobs to increase awareness of their cause. They even staged a hunger strike to get the governor's attention. He signed a Memo of Understanding to help stop the use of plastic bags by 2018. Lotte, 12, says, "Our pilot village is already 60% plastic bag free!" Mimi, 12, says, "If we get Bali done, we can do anything."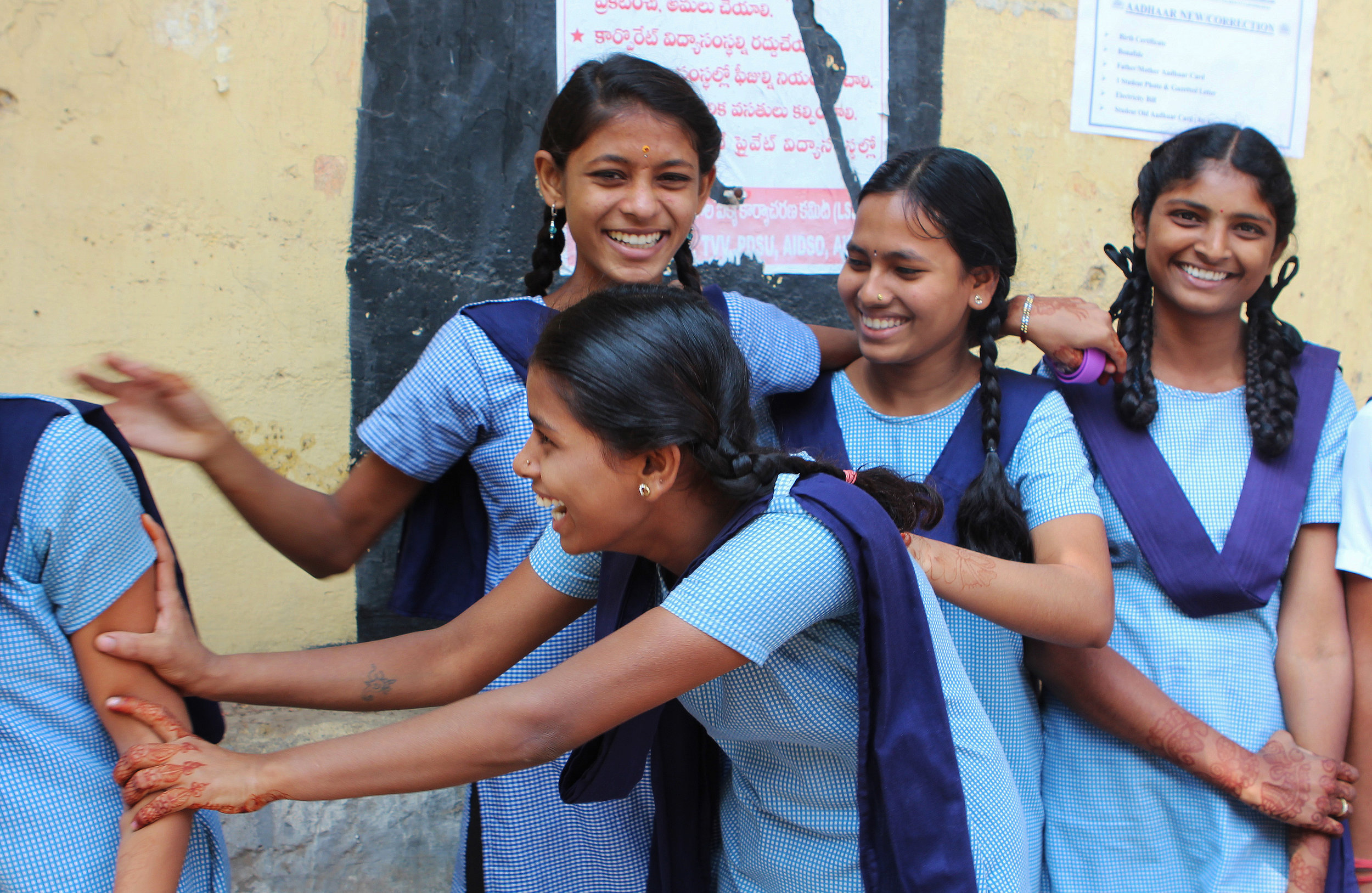 Girls at the Shaheen Women's Resource Center in Old City, Hyderabad, India draw maps that show locations where they experienced harassment or molestation.. Then they give the maps to the police who enhance surveillance in those areas.
Shaheen girls, who are traditionally not allowed to sing, rehearse lyrics inspired by Sufi devotional music. Defying institutional, family and community constraints, they plan to record a CD about girls' freedom. Firdous, 15, says, "I started to have a voice of my own, and I fought with it."
School Girls Unite, which includes middle and high school girls in the Washington D.C. area, lobbies members of the US Congress to support universal education for girls. (Julia, 12, says, "Education opens your world to anything.") The group, working with Girls for a Change, inspired President Barack Obama to sign a proclamation making October 11 the National Day of the Girl. (The United Nations designated October 11 as the International Day of the Girl Child). Jessica, 16, admits, "Best was feeling like our voices mattered; like people were actually listening to us."